sxsw Archive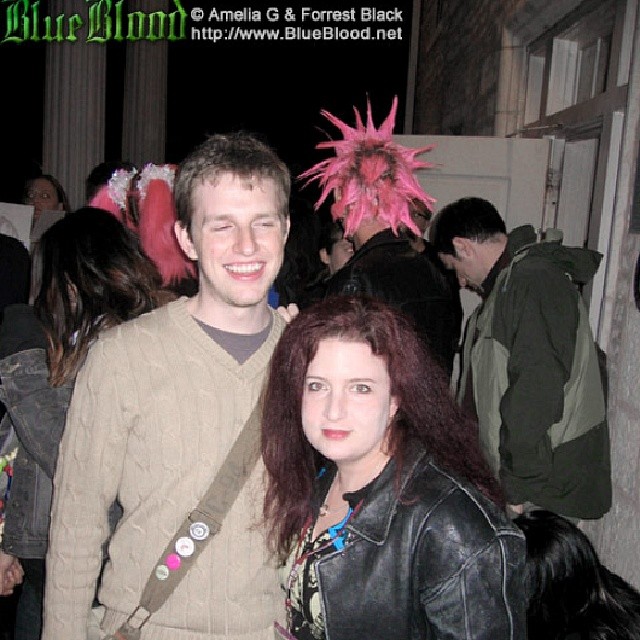 Must do #sxsw again next year. #wordpress #mattmullenwag #ameliag #blueblood #halcyon
The most excellent Liz Henry, who has her finger on the pulse, just posted Kelly Martin Broderick's My Picture Was Stolen And Turned Into A Fat-Shaming Anti-Feminist Meme On Facebook article from XOJane to Facebook. I believe XOJane was founded by Jane Pratt of Sassy and Jane magazine fame. Sassy was ground-breaking in its depictions of teen female sexuality, instantly making Seventeen look like a relic from a vanished time. Jane even wrote up Blue Blood's BarelyEvil very positively, so I'm warmly disposed towards them. I'm probably even a little extra-disposed towards liking what Liz Henry writes because I thought she was hot when we had food or drinks or whatever at SXSW some years ago.
So I'm not saying that I oppose all beauty standards. Human beings base some of the way they socialize on visual cues. I think it is part of the path away from oppression for oppressed populations to assert alternative beauty standards.
As a publisher, I am well-aware that eventually somebody has to pay the bills. Juicy Couture wants to sell to women. Women, including feminist women, tend to buy a lot of beauty products. XO Jane has a largely female audience. I get why there are Juicy Couture adverts for Viva La Juicy or whatever on there. I do get it.
But, when I clicked over to My Picture Was Stolen And Turned Into A Fat-Shaming Anti-Feminist Meme On Facebook and was whacked with the Juicy Noir pop-up advertisement, it just really made me wince.
PS The notion that Facebook thinks it is fine to make derivative works from someone else's image and get Facebook extra traffic with those derivative works . . . well, it is probably fortunate that I did not carry on the family tradition and go to law school or I'd be spending all my time and resources on pro bono work.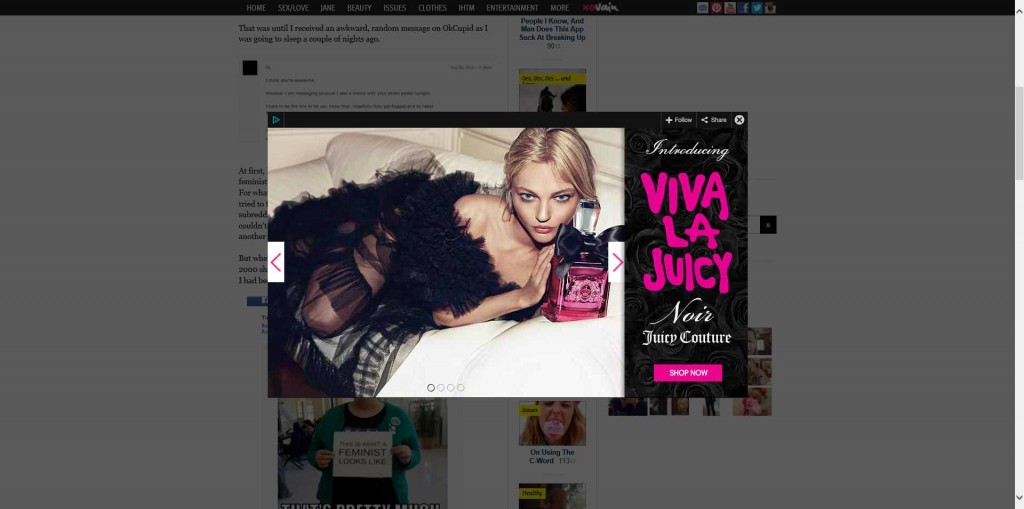 by Amelia G : March 12th, 2009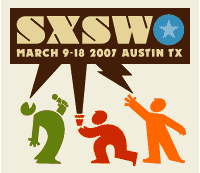 SXSW is upon us once again. This reminds me that I meant to post the podcast of a panel Halcyon and I and this camgirl Seska did at SXSW. Halcyon is the king of coming up with humorous, lurid, and otherwise catchy panel titles. This means that, like me and like most web professionals, he has about a billion funny site domains. His main home on the web is currently CockyBastard, although Pinkgasm is listed in the SXSW credits. I'll spare you all full bios, but SXSW edited my bio to say "Amelia G holds the titles of editor, writer, and photographer who founded Blue Blood" instead of just saying I'm an editor, writer, and photographer. My title on my business cards says chick-in-charge and writer and photographer are not titles. SXSW is a fun conference and they felt very strongly this particular year that it was vital that they refer to those things as titles, so I rolled with it and who knows what process they used for deciding how to specify site or company for each guest speaker.
At any rate, here is the MP3 podcast of our panel:
Pay Up! Should Publishers Choose the Porn Path?
Moderator: John Halcyon Halcyon Styn Digital Explorer, Pinkgasm
John Halcyon Styn Digital Explorer, Pinkgasm
Amelia G Chick in Charge, Blue Blood
Seska Lee Sajnet

As the public becomes more comfortable paying for premium content and services, what can we learn from the pornographic trailblazers? What billing models and payment systems are working online in porn that would successfully crossover to mainstream? What types of content and services can types of sites are ready for the Porn Path of Pay to Peruse? The panel will include veterans in . . .
( Read more )