leather Archive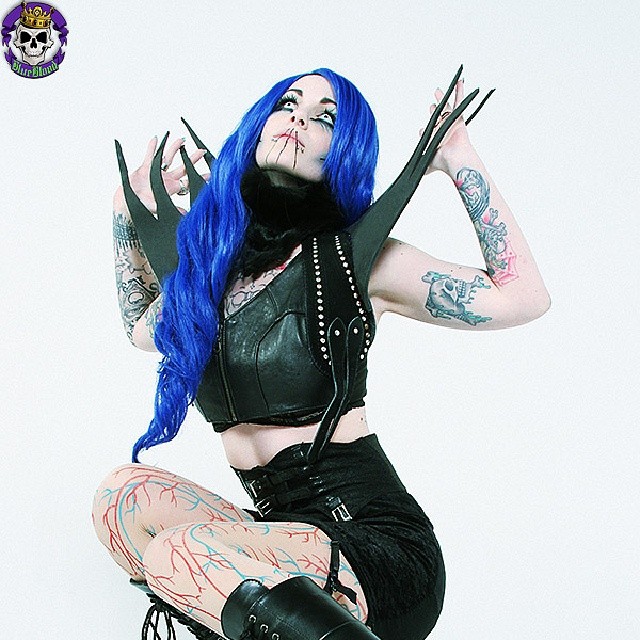 Kasey Kasket for BlueBlood .com and EroticFandom .com #cosplay #leather #blueblood #kaseykasket
Miss Crash for BlueBlood.com and Marquis magazine in Antiseptic Fashion #blueblood #redhead #antisepticfashion #leather #marquis #misscrash
Fedora just introduced herself in the main forum and the first update (of bunches to come I'm sure) featuring her just posted to the Blue Blood VIP.
Fedora and I shot this smoke break series in the garden of her hotel. There was a tipsy gentleman who really wanted to hang out with us and he told us that he was going to smoke a cigarette with us and there was nothing we could do about it. He did not end up getting to smoke a cig with us. Fedora and I are not so easy to tell there are things we can do nothing about. Fedora got to have her smoke in peace and the set turned out totally hot. Whole series, as always, on BlueBlood.com.
I also heart Fedora's leather jacket. I know too few people these days who wear decorated leather.