We shot this series of Darenzia, wearing her hot pink rubber dress, dominating Scar 13, on the same balcony I watched the Griffith Park fire from. Please cue all necessary hotness puns. You've got fire, how hot Darenzia is, how hot Scar is, the color hot pink, and fire to work with. I know I said fire twice; I like fire.
This set marks Darenzia's 36th appearance in the Blue Blood VIP and Scar 13's 97th. That is 1,900 photos of Darenzia and 6,743 of Scar. That is a lot of hot pictures by Forrest Black and yours truly, as well as a who's who of other cool photographers, including Lori Mann, Kelly Lind, Chad Michael Ward, Christine Kessler, and more.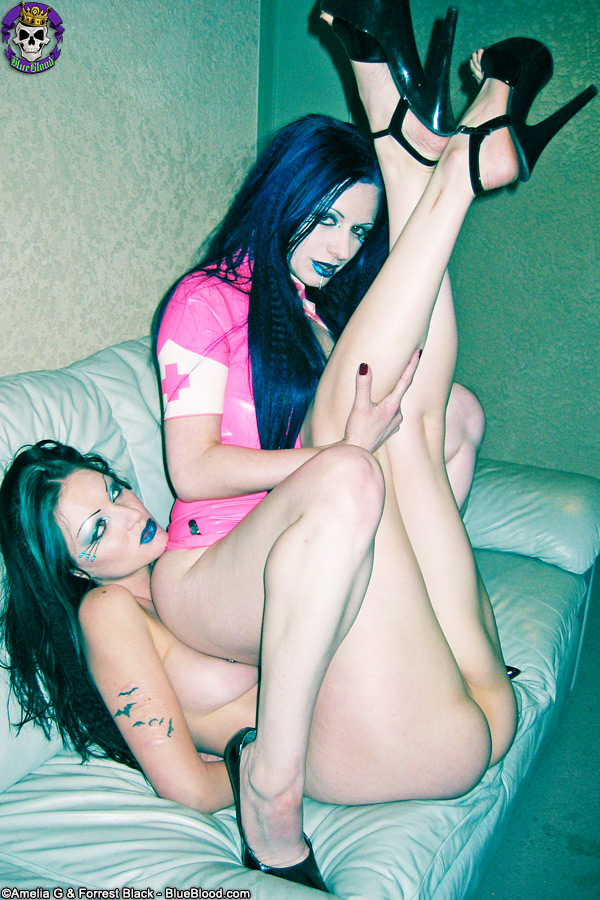 PS Lots of sample free nude fetish Dareniza pics in the Blue Blood Contributors blog under her tag. Ditto for lots of sample free nude fetish Scar 13 pics.