by Amelia G : November 30th, 2008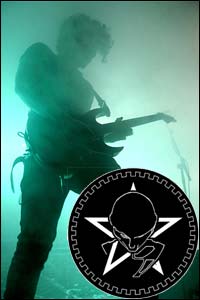 The Sisters of Mercy will be playing The Music Box at the Henry Fonda Theater in Los Angeles on Tuesday, December 2nd, 2008 and you all have one more day to win tickets courtesy of GoldenVoice and Blue Blood.
If you want to win a pair of free tickets, either post in this thread or message privately here or on MySpace or VF. Your post or message should include your thoughts about the band or one of their songs or a personal anecdote about Sisters of Mercy, such as the one I told about me and my friend Jeanne at the Sisters of Mercy show (which she recalls being in DC.)
Basically, talk about something related to Sisters of Mercy and the most entertaining anecdotes or insights win free pairs of tickets to the Hollywood show.
Note: registering to post your Sisters of Mercy story on the Blue Blood forums is free.