I'm excited to introduce you all to the incredibly sexy Joel Awesome and Kitty Klau in one of Blue Blood's world famous signature couple's sets. This is what it is all about. Joel describes himself as a "semi-closeted super nerd and rockstar hair stylist at one of San Diego's hottest salons" and Kitty as "an exotic dancer" with whom he can be "openly sexual with each other and lucky playmates!"
Not only are they ridiculously hot, but they have such vibrant personalities. Blue Blood was founded to celebrate a certain sort of person who is too rare in real life, someone who makes real choices, with real intelligence, for real desires and reasons. I'm so glad to get to know Joel and Kitty. Definitely expect to see a lot more of them both. Three more sample images in the Blue Blood erotica forum. Waaaaaaaaaay more (and much naughtier) in the BlueBlood.com members area!
Joel Awesome says, "Working with Amelia G and Forrest Black was amazing, It was the second or third time we had met them and it seemed like a really awesome friendship as well as working relationship was being born. Kitty and I are both really playful and I think that really comes through in the set. Also huge thanks to Scar 13 for introducing us to and bringing us into the Blue Blood Family." Scar did Kitty's makeup for this shoot and Joel, of course, did both of their hair.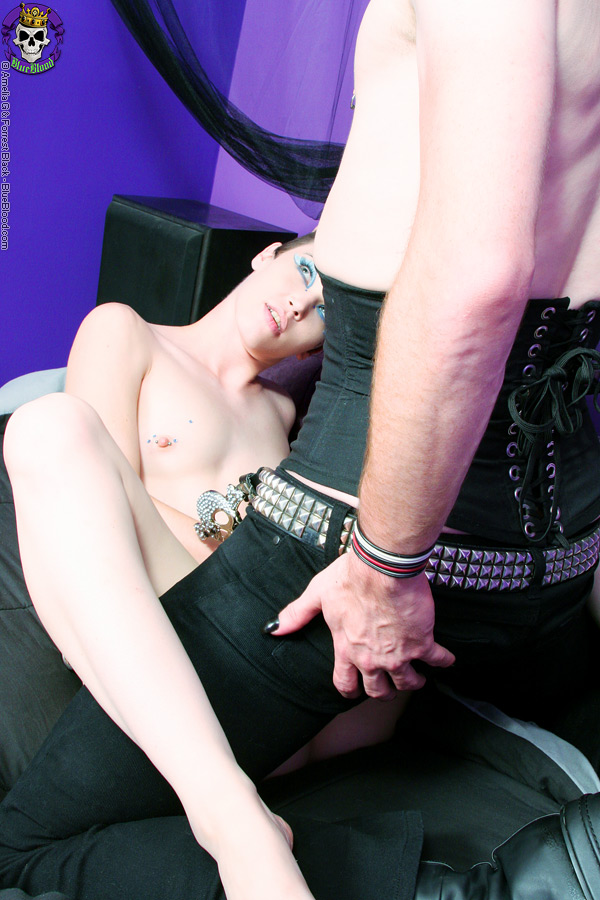 ( Read more )