One Night in Hollywood – Red Carpet Surprise
by Amelia G : September 27th, 2007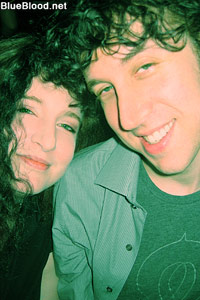 There are a lot of people in Los Angeles who get decked out in full regalia every day, just in case. By this, I mean that they blow dry their hair or put product in it or put makeup on and make sure they are wearing something versatile but hot. Every day. Because you never know, in this city, when fabulosity may strike. A lot of actors and models and so forth end up getting discovered because they happened to already be ready to go, in the split second the iron was hot here.
The thing is that it tends to be a split second of hot opportunity. Because, due to a combination of flakitude and being on the forefront of cell phone technology, most party plans here are made at the last minute. If someone phones to tell you to look off your balcony because their car is outside, you can be relatively sure they will not flake before you get across your lawn. I pretty much only use the phone to (a) say I'm running late, (b) ask where to park or (c) compare notes on the party I am at with the party someone else is at. The last minute thing is also because everybody, who already has the hookup, works long and unpredictable hours. The various entertainment industries may yield fun jobs, but work is still work and tends to come first for anyone committed to what they do. Which is an awfully high proportion people in this city. I know I can't be ready to go all the time because I work way way way too much and I have a lot of days where I end up having to put out unexpected fires. (Flame is the . . .
( Read more )